About Us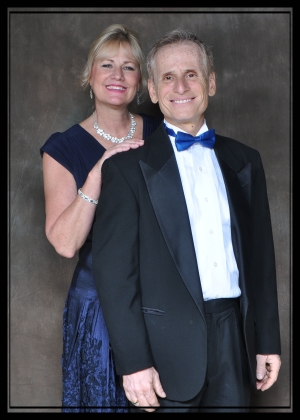 Ronda & Steve Kaplan
As co-leaders of one of the top dance bands in South Florida, "Street Talk Band", Ronda and Steve Kaplan share a mutual respect and understanding for the music and entertainment industry.
Both were child prodigies, starting their singing careers at very young ages. While they both continued their musical career throughout their childhood and young adult years, Ronda also began a career in the travel & incentive industry. After graduating college with a marketing degree, she went on to run major corporate incentive conventions all around the world as a trip director and special events planner. That experience and knowledge are key factors in her future musical success.
After many years of combined experience under their belts, Ronda and Steve collaborated in 1991, forming Street Talk Band. Including some of the top musicians in town, it did not take long for the band to become a huge success story. Of course, none of that could have occurred without Ronda and Steve's guidance. Their innate ability to alter their singing styles is a big reason why. They could melt an audience with a showy rendition of "All I Ask Of You" from Phantom of the Opera, or dramatic renditions of Neil Diamond or Andrea Bocelli duets; but then can "shift gears" and motivate with high energy dance songs from the 40's, 50's, 60's, disco, Motown, Classic Rock 'n Roll, contemporary - whatever style is needed is performed energetically and authentically.
| | |
| --- | --- |
| | This dynamic duo has had the distinct honor of opening for and working for or with such legendary performers and individuals such as: Dionne Warwick, Diana Ross, Heart, Roberta Flack, John Denver, Kenny Loggins, Peter Noone (Herman's Hermits), The Drifters, The Spinners, The Four Tops, Reggie Jackson, Brent Musberger, Stevie Wonder, Ray Charles, even HILLARY CLINTON...and the list goes on! Whatever the situation calls for, the musical entertainment needs can certainly be fulfilled to the max by Ronda, Steve and the "Street Talk Band". |